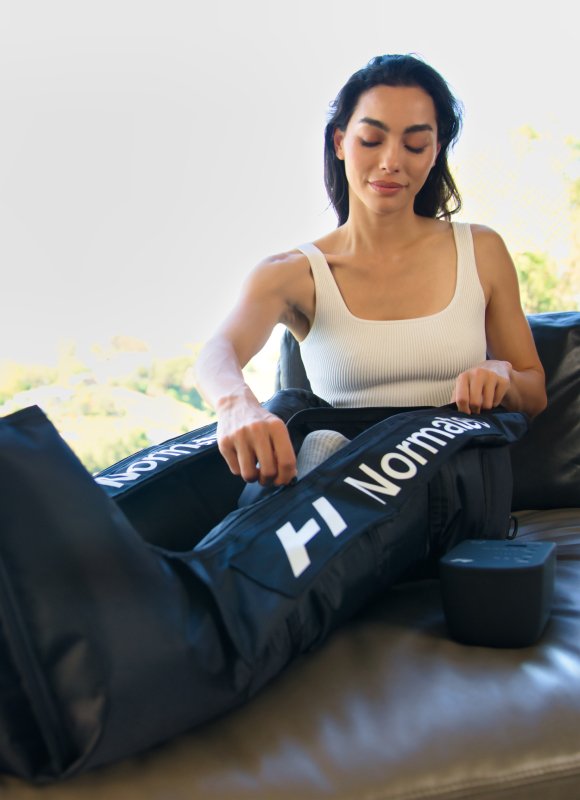 Conquer your goals and beyond with Normatec
Ditch those sore muscles and upgrade your wellness routine with Normatec. Warm up quickly, recover faster, and feel fully revived with Normatec's restorative massage.
Invest in your wellness and raise your performance with the original leg recovery system. Created by scientists and loved by athletes, Normatec is built to the standards of the world's best, with meticulous craftsmanship, and patented and proven technology.
What does Normatec do?
Give your body a boost
Normatec's compression therapy increases circulation and helps you maintain your full range of motion, leaving you fresh and limber.

Unlock your next level
Give yourself the competitive advantage of recovery compression boots, and warm up faster, so you are always ready to give it your all.

Conquer sore muscles
Normatec is like the best massage of your life. It's proven to help with lymphatic drainage, and decrease pain and soreness so you never have to let DOMS cramp your style.
Get science-backed recovery
Science is in our DNA. Normatec was created by a MD, PhD and designed with input from top pro athletes and sports medicine professionals.

Customize your sessions
Get perfectly curated routines in the Hyperice App, or choose your own settings with adjustable time, pressure, and ZoneBoost™ options.

Keep the whole squad on point
Compression therapy benefits more than just your legs. Normatec is also available for the hips and arms so your whole body gets to feel refreshed and revived.